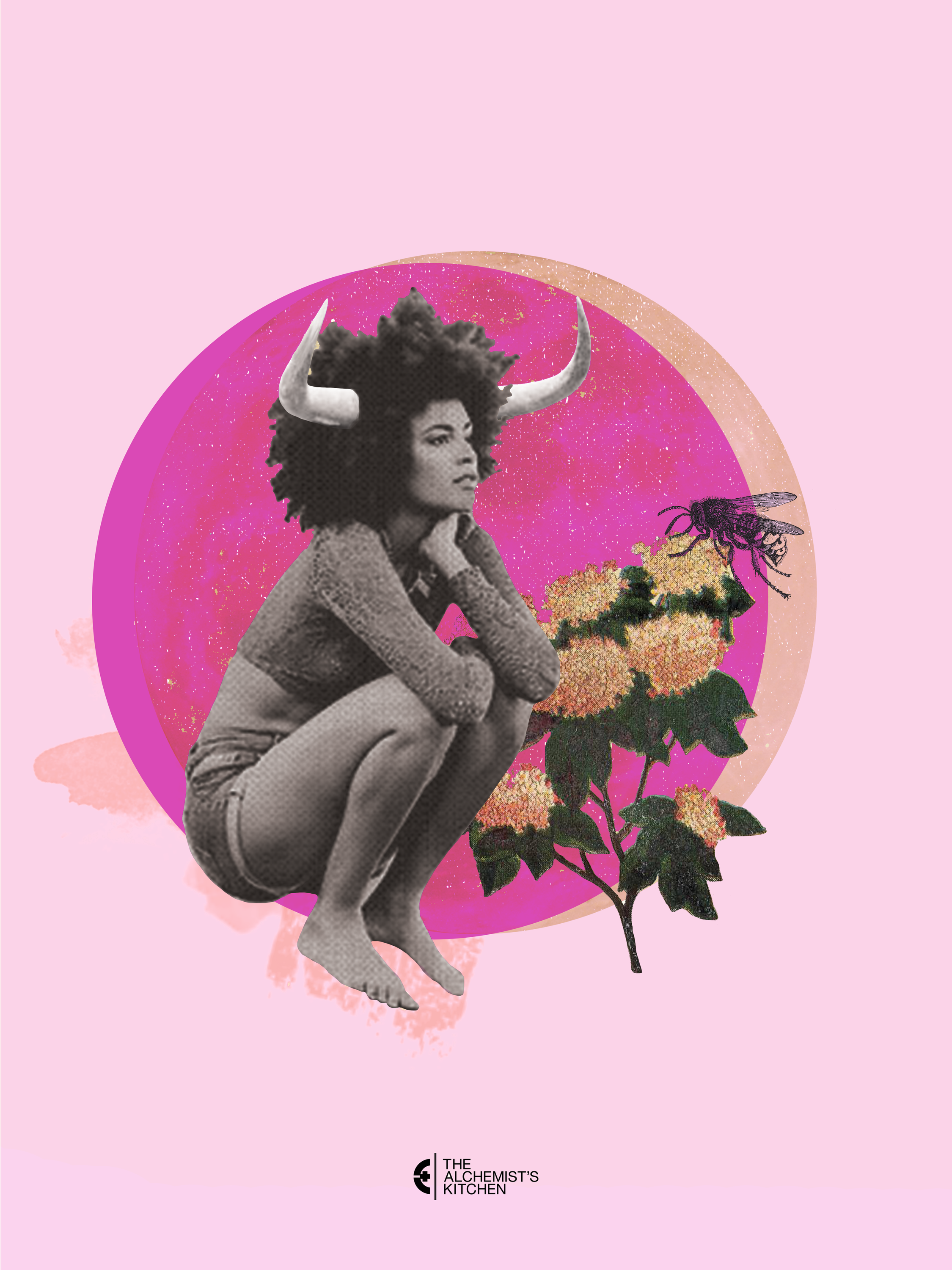 On the Taurus New Moon reinvent yourself and open yourself to its power of awakening and evolution. 
Ritualize the passage of time by planting seeds for manifestation.
with Victoria Libertore and Robert Picciotto
Monday, May 14th
8:00-10:00pm
doors at 8pm
ceremony begins at 8:15pm
With the sun, the moon, and mercury in Taurus, we will celebrate and activate the six senses on the eve of this new moon. Through sight, sound, scent, touch, taste and intuition we will journey outward so that we may journey more deeply inward. Invoking Sita, Goddess of Devotion, we will connect with our own bodies to access strength, endurance, and the celebration of our physical selves. Deepening our relationship with our senses simultaneously connects us with what is beyond our senses. With Taurus, the spiritual journey is one of down and in to our bodies and our humanity.
This ceremony includes sound meditation, toning, Reiki, guided visualization practices, sacral chakra balancing, opening and protecting, invoking Sita and Venus (ruling planet of Taurus) and tapping into the archetype of the hedonist. Plan on taking a journey, hopefully laughing, gaining insights to your own inner wisdom, planting some seeds of manifestation for the summer, and meeting fellow travelers on the path to wholeness.

Participants will receive a complimentary
Sea Jasper crystal.
 "It's the supreme nurturer.  It also supports the circulatory, digestive and sexual organs, and reminds people to help each other. Psychologically,  Sea Jasper imparts determination in all pursuits and brings courage"
-Crystal Bible
$30 advance
$35 at the door
tickets are non-refundable
Vegan bites, elixirs, and teas will be available for purchase at Naturees Cafe.
Victoria Libertore has been giving one-on-one intuitive, spiritual and energetic readings in New York City and over the phone to people around the U.S. and Europe for over 12 years. She teaches spirituality, intuition, guide, chakra, reincarnation, Reiki and performance workshops at venues such as The Alchemist's Kitchen, The Assemblage, BAX/Brooklyn Arts Exchange, Bust Craftacular, Hastings College and Otterbein University. She has been practicing Reiki since 2010 and became a Reiki Master in 2017. She offers one-on-one mentoring in intuitive and spiritual development. Victoria is also a writer and performer. She lives in Brooklyn with her wife, dog and two cats and is passionate about helping others connect to their intuition and creativity.
Robert Picciotto is a sound meditation facilitator. As a third generation musician, sound is deeply ingrained in him. His diverse training in sound design and audio production combined with his acoustic sound meditation practice gives him a very unique and multifaceted perspective on the applications of sound. While he values his training and background, he's committed to leaving space open to intuition, play and possibility, and learning from the unexpected.
The Alchemist's Kitchen is a new and unique destination in the Bowery. More than a botanical dispensary and a whole plant tonic bar serving elixirs and healthy treats, we are a gateway into a conscious lifestyle and community through our plant-based products, wellness events and transformational workshops.